Growing plants on a balcony
Project: Colourful balconies
Every balcony has room for more nature! With the right plants, you can turn your balcony into an oasis - for yourself and for friendly insects. It doesn't need too many things, and you can enjoy new flowers every day. And harvest some herbs too!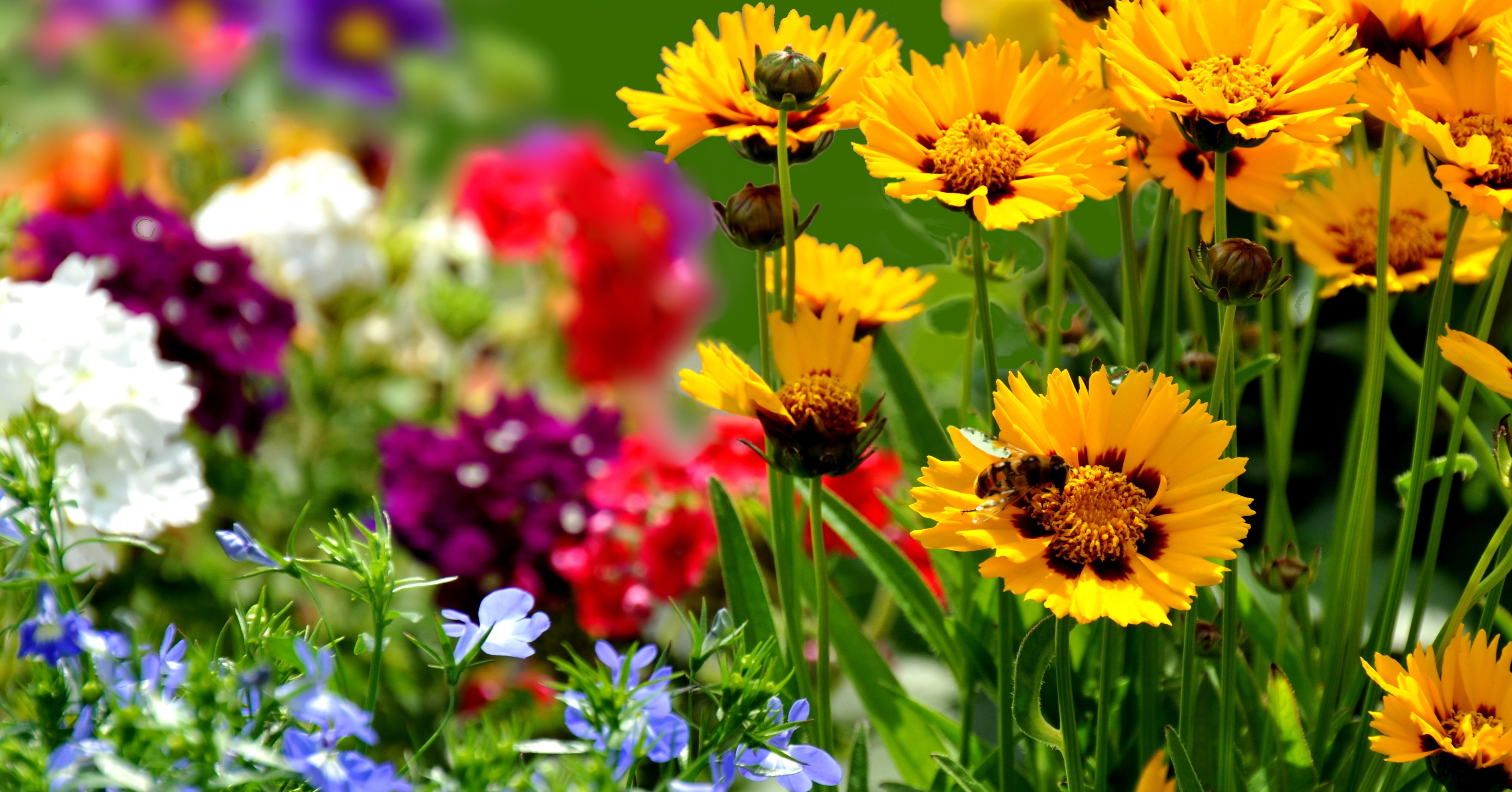 Trough, pot, basket or something similar; always ensure that it has a hole at the bottom for water drainage. Troughs with water tanks are useful when you go for holidays.

Peat-free flower soil
Bee-friendly plants. You can grow about 4-5 plants in an 80 cm long trough
Watering can
We have listed everything you need in our checklist: Download here
How much flower soil do you need?
| Balcony trough length | Litres |
| --- | --- |
| 40 cm | Approx. 8 litres |
| 60 cm | Approx. 10 litres |
| 80 cm | Approx. 12 litres |
| 100 cm | Approx. 16 litres |
Step 1: Watering the plants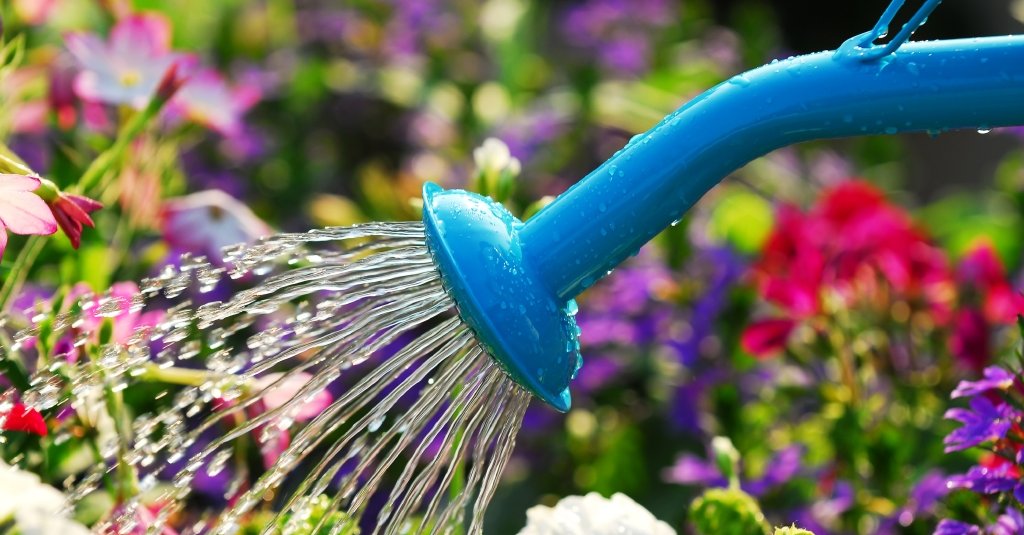 Thoroughly water the plants before planting. A better way is to dip the pot ball into a bucket of water until no more air bubbles rise.
Step 2: Preparing the trough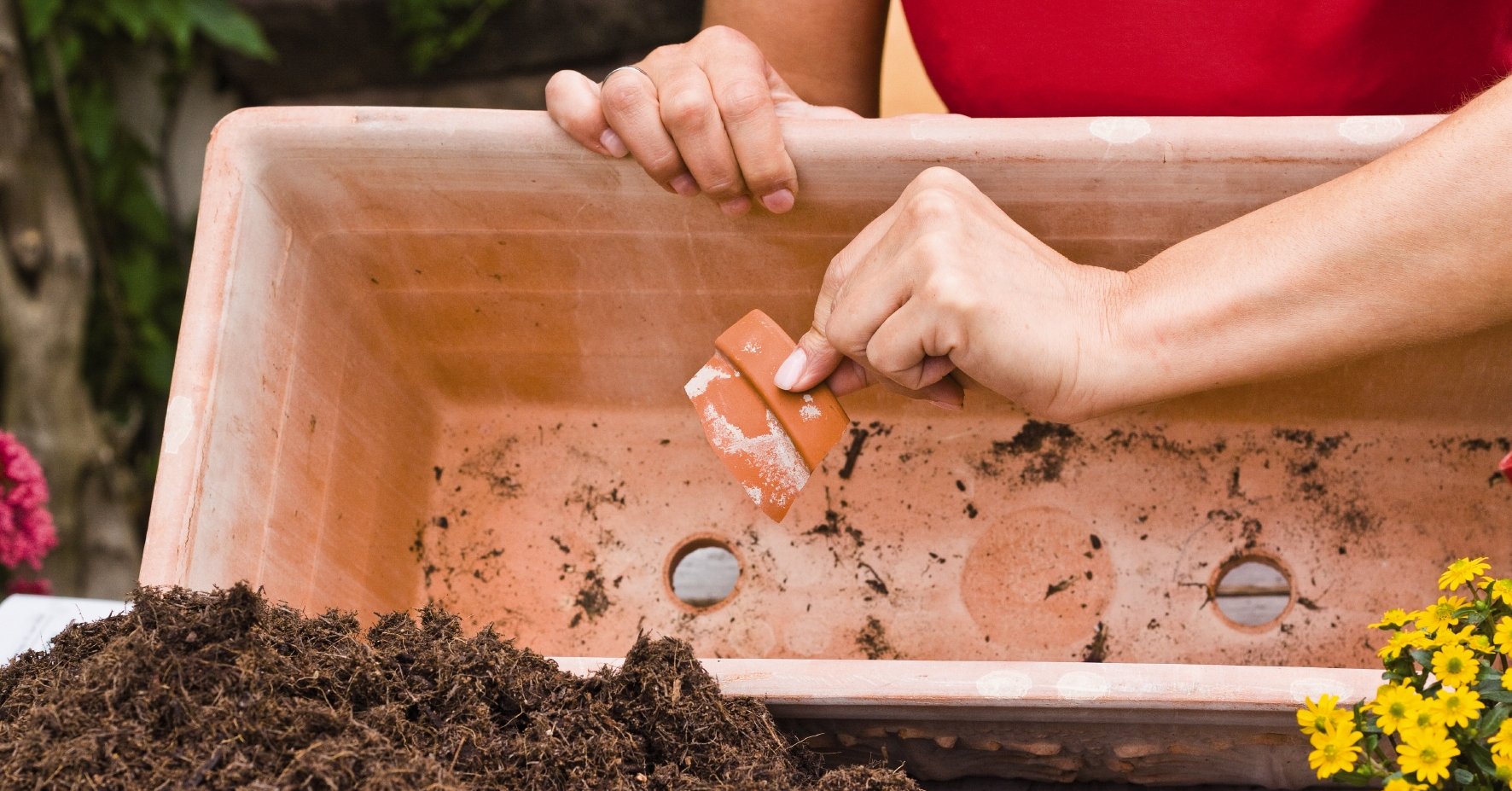 Cover the drainage holes in the trough with clay shards so that the soil does not run out of the pot along with the water.
Step 3: Filling the through
Fill 1/3rd of the trough with a peat-free flower soil. Carefully take the plants out of their pots and place them in your trough. Plant low and hanging varieties at the edge and higher varieties in the middle. After planting, the upper edge of the plant's root ball should be about 2 cm below the rim of the balcony trough, so that you can water the plant well. After all plants have been planted, fill the spaces between them with flower soil. Press it lightly.
Flower soils are usually pre-fertilized, so you only need to water the plants at first. Fertilizing starts only after a few weeks according to the information provided on the package. Depending on the plant variety, you may need to add fertilizers every week or every 2-3 weeks.
Watering the plants with Super Strength Seaweed Extract strengthens them and stimulates their growth.
Of course, plants need to be watered regularly, even when you go on a holiday! In the first four weeks, add Super Strength Seaweed Extract into the water once a week.
Regularly removing or cutting off withered flowers and leaves helps new flowers grow more quickly.
Liquid fertilizers such as Organic Multipurpose Plant Feed or Organic Multipurpose Plant Food are easy to sprinkle and have a long-term effect.
Extra tips for your balcony
You should start planting not before mid May when there is no risk of frost any more. Some plants cannot tolerate frost at all. In sheltered places however, you can start planting from mid April, depending on the weather.
Light-coloured pots don't heat up as quickly as dark ones and therefore require less watering.
Automatic irrigation systems for balconies are also available in the market.
Choose bee-friendly plant varieties, such as snapdragon, marigold, aster amellus, harebell, common rockrose, catnip, woodland sage or wood betony. Many herbs, when they start flowering, are great insect magnets.
You can also place a salad plant between ornamental plants in the balcony trough, or even thyme or chives. More tips on growing vegetables, fruits and herbs on the balcony as well as plant portraits can be found here www.neudorff.co.uk/in-around-the-house/balcony-patio.html
Plant pests and diseases, if they occur, can be detected with the help of our plant doctor www.neudorff.co.uk/natural-garden-advice/plant-doctor.html. Here you will also find tips for prevention and control.