About us
Natural gardening with Neudorff
Natural gardening is a topic very close to our hearts. We take great pleasure in our own gardens, regardless of whether we use them for work or relaxation, and love the fact that we can also provide our children and pets with a safe place to play within our "green paradise".
We would like to also provide our customers with the opportunity to enjoy the garden naturally which is why we have been specialising in the development and production of natural gardening products for the garden, home and environment for more than 160 years. Our guiding principle is to combine a high degree of efficacy with the best possible degree of compatibility with people, animals and the environment.
No other range in the world can compare with the natural garden products we offer. We have been pioneering our 'natural, safe, effective' message in Germany for decades and natural products mean more to us than simply being the result of a "market trend". To us, it embodies a living belief of treating nature with respect and not taking the environment for granted.
Neudorff has grown to become a name that is synonymous with quality and sustainability. Amateur and professional gardeners across the world are profiting from our many years of experience. We currently export our products to more than 20 countries and are constantly expanding our operations as the global demand for natural products increases.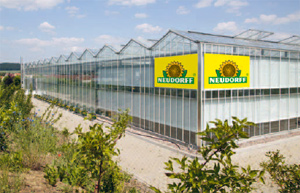 Neudorff is one of the few companies worldwide to develop its own environmentally friendly, reliable and effective pest control products for both amateur gardeners and professionals.
Continual research and testing is an important element of our expertise. We constantly test both new and established active ingredients in our laboratories and experimental greenhouse gardens in order to exploit their full potential.
We develop balanced and effective solutions which interfere with the eco-system as little as possible. To do this, we use substances which not only solve your gardening problems but which will also attack the symptoms and causes as well.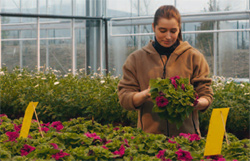 The effectiveness of all Neudorff products has been scientifically proven in both our own and independent laboratories. The entire product development cycle is accompanied with practical tests in our state of the art experimental garden.
Trials are carried out in the greenhouse as well as in outdoor test areas. Agronomists analyse and evaluate the ability of our products to tackle the problems in the garden, home or in agriculture with vegetables, ornamental plants and even weeds being cultivated for this purpose. Pests such as aphids, whitefly, spider mites and slugs and snails are bred so that we can test plant protection and pesticide products against the same common pests that the average gardener faces in their garden.
Once internal tests have proved successful, the new formulations are tested further in various independent laboratories across Europe in order to confirm their efficacy.
We take responsibility for our impact on nature
Wherever possible, we use natural raw materials that are sustainably sourced. The highly effective active ingredient Pyrethrum is extracted from chrysanthemums and used in BugFree Bug and Larvae Killer+.
Geraniums supply us with Pelargonic Acid, the active ingredient in our Weedkiller Products and our Sluggo® Slug and Snail Killer+ contains Iron-III Phosphate, a ferrous compound which naturally occurs in the soil. A large number of our products are approved for organic agriculture and have been awarded with internationally recognised certifications such as ECOCERT (France) or OMRI (USA).
Our philosophy is not only found in our products, but also expressed in our environ-mentally friendly, modern production processes and internal systems. Our own high-performance water turbine provides electricity to the production and administration facilities in Emmerthal and we heat our experimental garden with the heat from a nearby biogas plant. Our experimental plants are fed with water from a rainwater collection cistern and construction is underway on the installation of a solar powered electricity system for our experimental garden.
We are committed to treating nature with respect on both a local and global scale. Together with the Tropica Verde Association we have been involved with protection and conservation of the rain forest in Costa Rica for more than 10 years. In collaboration with the National Environment Protection Association "NABU", we teach the importance of protecting moors threatened by depletion. And in children's workshops, we show our small amateur gardeners just how much fun can be had in gardening the natural way.
Natural gardening enjoyment for more than 150 years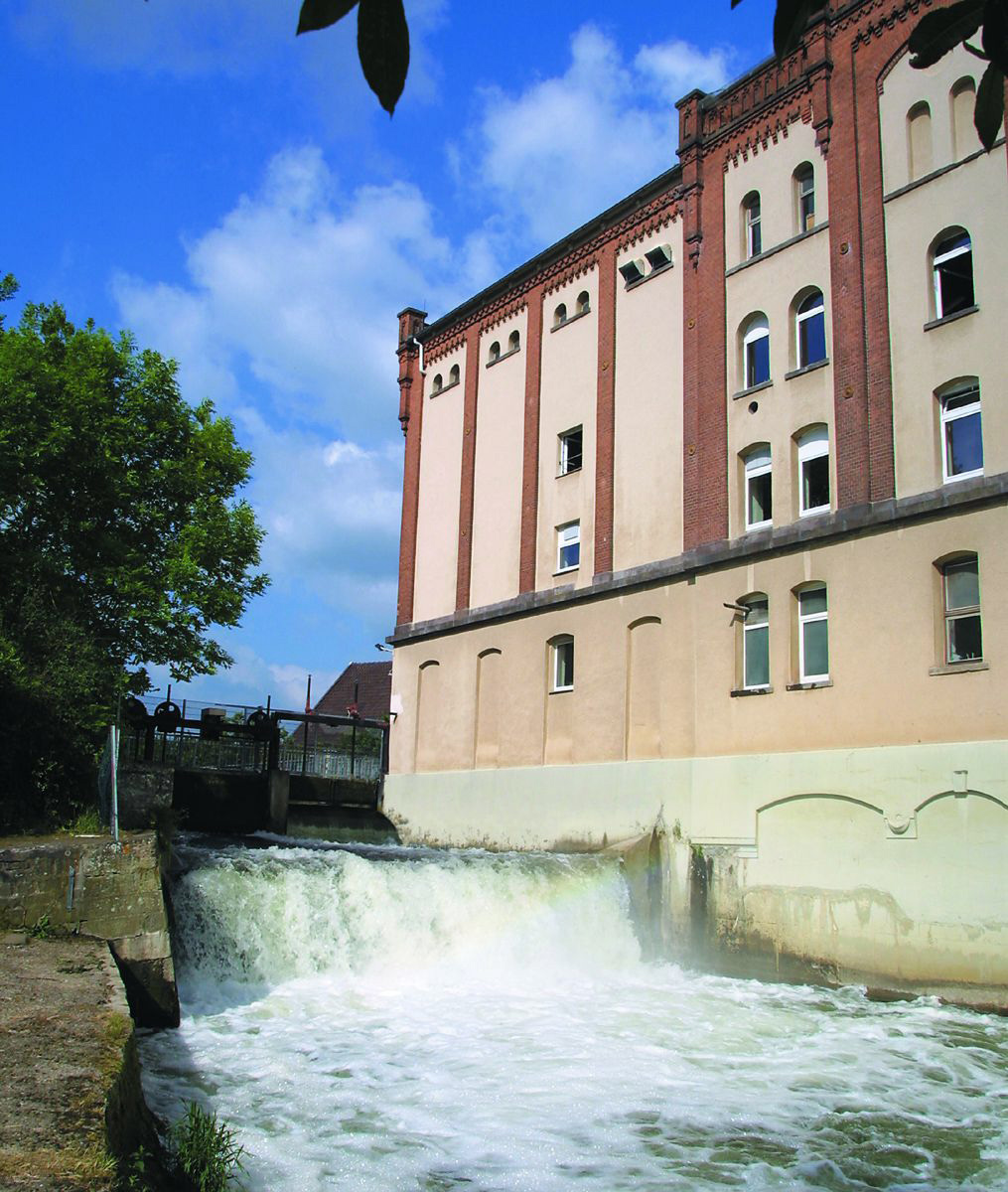 Naturally successful – since 1854
1854: The fabric dyer Wilhelm Neudorff, together with Carl B. W. Scheibler, founded the Neudorff Company in Königsberg/Prussia.
1861: Neudorff launches the world's first insecticide with natural pyrethrum, a naturally occurring active ingredient from chrysthanthemum flowers. This active ingredient is still used, in a more advanced form, in many Neudorff products today.
1959: Rudolf Lohmann buys the Neudorff company and relocates it to Emmerthal in Lower Saxony, Germany.
1985: Neudorff increases its technical expertise through a merger with a Canadian research laboratory.
1998: Neudorff presents the first natural alternative to conventional slug pellets. The patented Ferramol slug pellet uses an active ingredient which occurs naturally, Iron-III Phosphate, and is also approved for organic farming.
2004: With Finalsan Weedkiller Neudorff launches the first herbicide with an active ingredient commonly found in nature. Instead of the traditional glyphosate, Finalsan uses an active ingredient extracted from geraniums, pelargonic acid.
2007: Commissioning of the new, state-of-the-art experimental greenhouse garden with a 1,500 m² area under glass, outdoor areas, various laboratories and climate chambers.
2007: Neudorff is Germany's market leader in the pest control sector (Source: Market Research Institute Nielsen).
2010: Neudorff 's selective lawn herbicide, Fiesta, becomes a big success in North America. It doesn't harm the lawn but quickly and effectively erradicates weeds. Following this success, application for approval in other countries commences.
2011: Neudorff products are available in over 20 countries with more than 1,300 SKUs.
2012: Neudorff products are exclusively available in UK garden centres.